---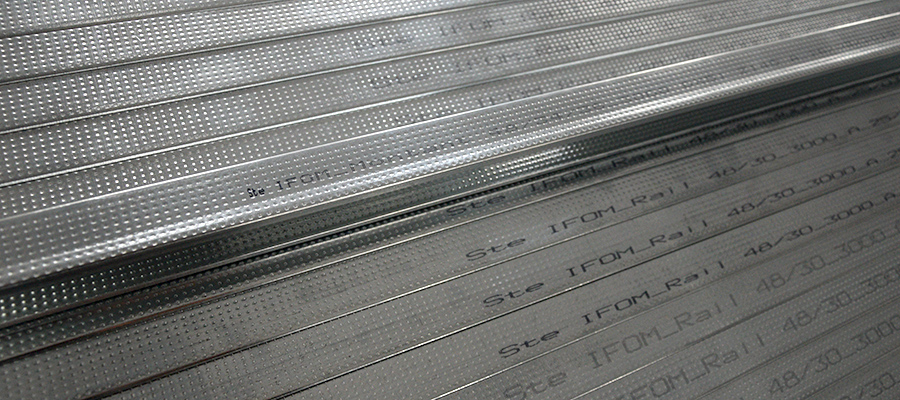 ---
Our products : Metal Frameworks
At IFOMIndustry, we are working on the manufacture of steel frames made with highest quality steels.
The IFOM product range includes all profiles used to provide framework for gypsum plasterboard system.
IFOM frames are produced according to the European standards provided by the reference regulation EN 14195.
IFOM profiles are made of DX51D steel, hot dip galvanized by continuous immersion, with a tensile strength more than 270 N / mm² and a yield strength more than 220 MPa.
The zinc coating varies according to the typology: studs, ceiling drywall profiles in Z 140, tracks and wall angles profiles in Z 275.
Our products are divided into two categories:
- Profiles for partitions.
- Ceiling profiles.